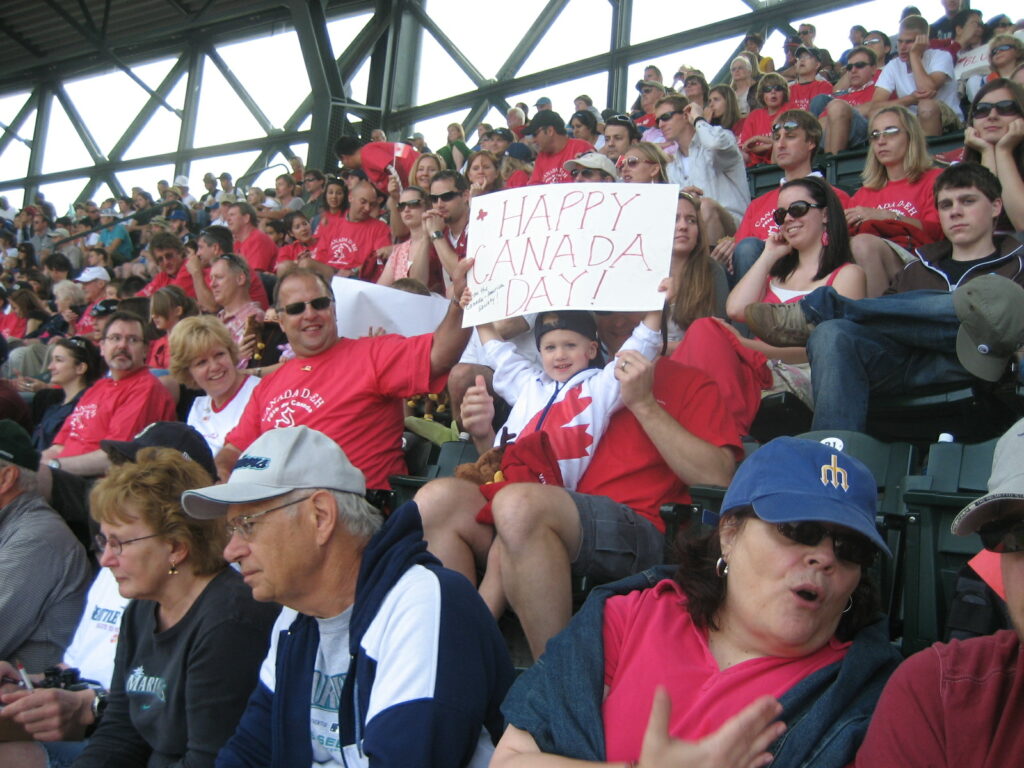 Connect with Canadians in Seattle!
**MEMBERSHIP SPECIAL! **
Join CAS Today – and your membership is valid through 2008!
Nominations are now open for the Board of Directors 2008-09
see below
Welcome to the
Canada-America Society
Connecting Canadian Culture, Commerce, and
Collegiate Interests in Seattle and the Puget Sound area.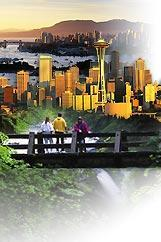 Established nearly 30 years ago, the Canada-America Society serves as a platform for Canadian expatriates and Americans to interface within Seattle's community.
The Canada-America Society is devoted to strengthening economic and cultural ties between Canada and the United States.
Monthly Meeting: Wednesday, December 5, 2007, 6PM, Location: Woodinville, WA
*If you are interested in attending, contact [email protected] (CAS Secretary)
Holiday Business Card Xchange!
Thursday, December 6, 2007, 5:30 – 8PM
Elephant & Castle, 1415 5th Ave, Seattle, WA, 98012
Join us after work and share in the holiday spirit! Network with fellow CAS members and friends, and exchange business cards. You just might win some fabulous prizes! Parking available in the Red Lion Hotel's underground parking garage.
Annual General Meeting & New Year's Party! SAVE THE DATE!
Thursday, January 24, 2008, 6PM
Burke Museum, University of Washington campus, Seattle, WA
All 2008 CAS Members are invited to join us for our annual New Year's Party and Annual General Meeting (AGM)! Food, drinks, a 2007 CAS review, elections, and an open tour of the Burke Museum! Re-new your membership at the door, or save yourself the time, and renew online here.
**Interested Board Members: We have five 2-year elected board positions available this year!
If you are interested in joining an amazing group and helping us increase our presence in the Seattle area, please email The Nomination Committee.
CAS ANNOUNCEMENTS
Thank you for supporting our Study Abroad (in Canada) Scholarship Program by attending the 8th Annual Canada Gala. Funds raised support our Study Abroad (in Canada) Scholarship Program. Scholarships are awarded to American undergraduate students enrolled at universities that are members of the PNWCSC in Washington, Idaho and Oregon, and would like to study for one term/semester in Canada. Scholarship funds are raised annually at our Canada Gala.
*If you would like to donate to the scholarship fund, please contact Gail Kruk, CAS Treasurer.
The CAS, in collaboration with the Canadian Consulate General Seattle and Pacific Northwest Canadian Studies Consortium, announce the 2007 winners.
Four (4) scholarships of $4,000.00 were awarded for the 2007-08 academic (August '07 – June '08) year.
Congratulations to this year's recipients:
Justin Brock – Willamette University to Brock University (Ontario)
Lucas Olson – University of Washington to University of Alberta (Alberta)
Elizabeth St. Clair
Laura Uva – Portland State University to University of Sherbrooke (Quebec)
Supporters: Enbridge Corporation, Rocky Mountaineer Vacations, Holland America, Delta Hotels BC, Tourism Whistler, Starbucks, Canadian Consulate General, Vincor Canada, Rogers Chocolatess
Canada Day Celebration @ Safeco Field View Photos Here
CAS Send a Teacher to Canada Scholarship
WINNER: Kindra Kilgore, Park Place Middle School, Monroe, WA
The CAS Academic Committee has awarded a WA State Teacher a $300 scholarship to attend the Study in Canada Summer Institute for K-12 Educators, plus a one-year CAS Individual Membership ($40 value).
For more information and curriculum: http://www.k12studycanada.org/scsi.shtml
Here's what Kindra reports:
"Without a doubt, my experience with the K-12 Study Canada Summer Institute was the most rewarding class I have ever taken. Not only did I leave with more curriculum and lesson plans than I could ever teach in a year, but I had the opportunity to meet some of the most amazing people as well. I couldn't wait to share my experiences, not only with the staff at my school, but also with my students. I know that I now have the tools to make the study of Canada come alive for them this year. I would recommend this class to anyone that teaches about Canada."
Washington History Day Contest – Special Awards in Canadian History
Each year, students in junior (6-8) and senior (9-12) divisions may enter a paper, exhibit, documentary, or performance on a topic congruent with the annual theme. The Canada-America Society sponsors $300 towards Canadian History Awards, recognizing students with the best project with its annual theme linking to Canadian History. For more information: http://www.washingtonhistory.org/wshm/education/history-day/contest.htm
ONGOING ACTIVITIES
Weekly Road Hockey Game
Each Saturday afternoon, 2PM, join fellow hockey fans for an exciting game of 'pick-up' road hockey! The road hockey you used to play – grab a stick and your sneakers, and you're ready to go! Games are played outside at Greenwood Elementary School in Seattle. For more information: [email protected]
Canada-America Society Logo T-shirts
Purchase your T-shirt now for CAS events!
Cost: T-shirt: $10
Available now: CAS 100% Cotton T-shirts, logo screen-printed in left breast-pocket area. With heavyweight cotton and quality construction, your CAS "T" will look great wear after wear!
Colours: White, Red, or Steel Blue; Sizes: Men's S, M, L, XL, XXL
CAS Apparel Order Form
PAST EVENTS
See events Canada-America Society members and friends have already participated in during 2006. Join now to connect with Canadians and Americans in the Puget Sound area with interests in Canada.